< BACK
Wladimir Klitschko meets with the Chancellors of Germany and Austria in Berlin 
01.04.2022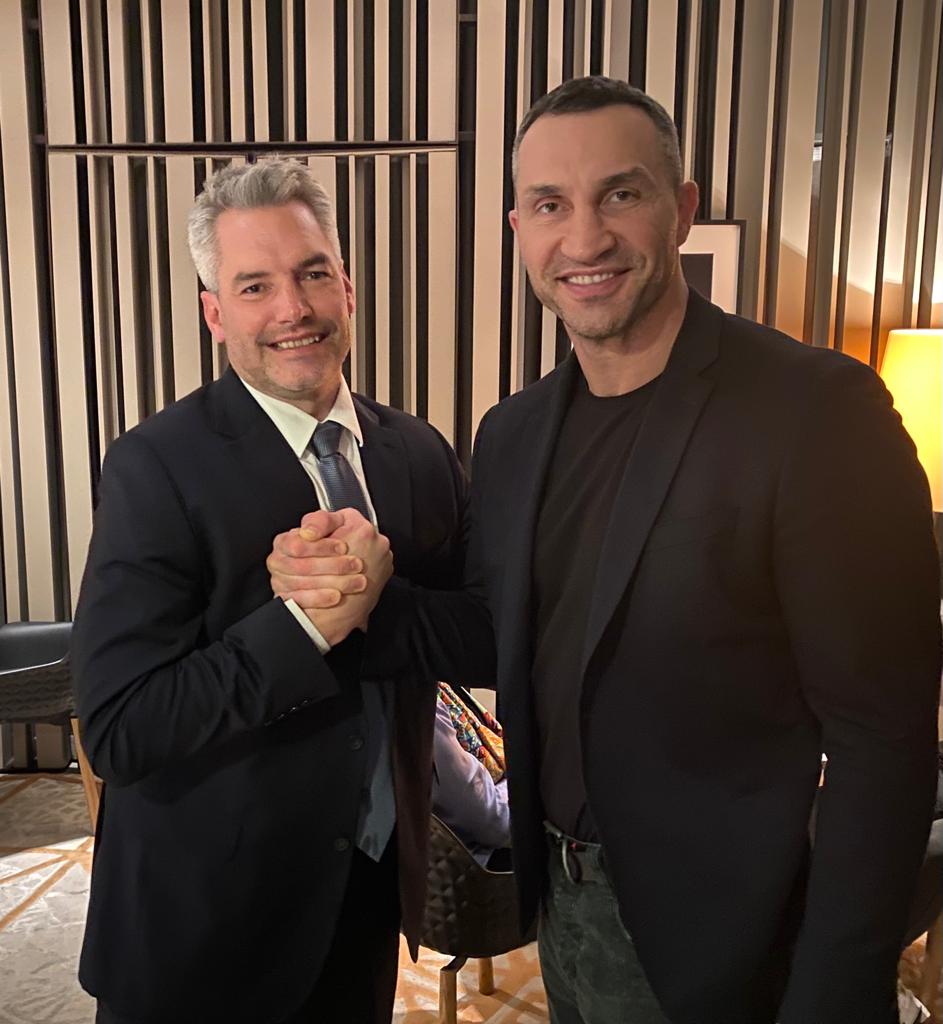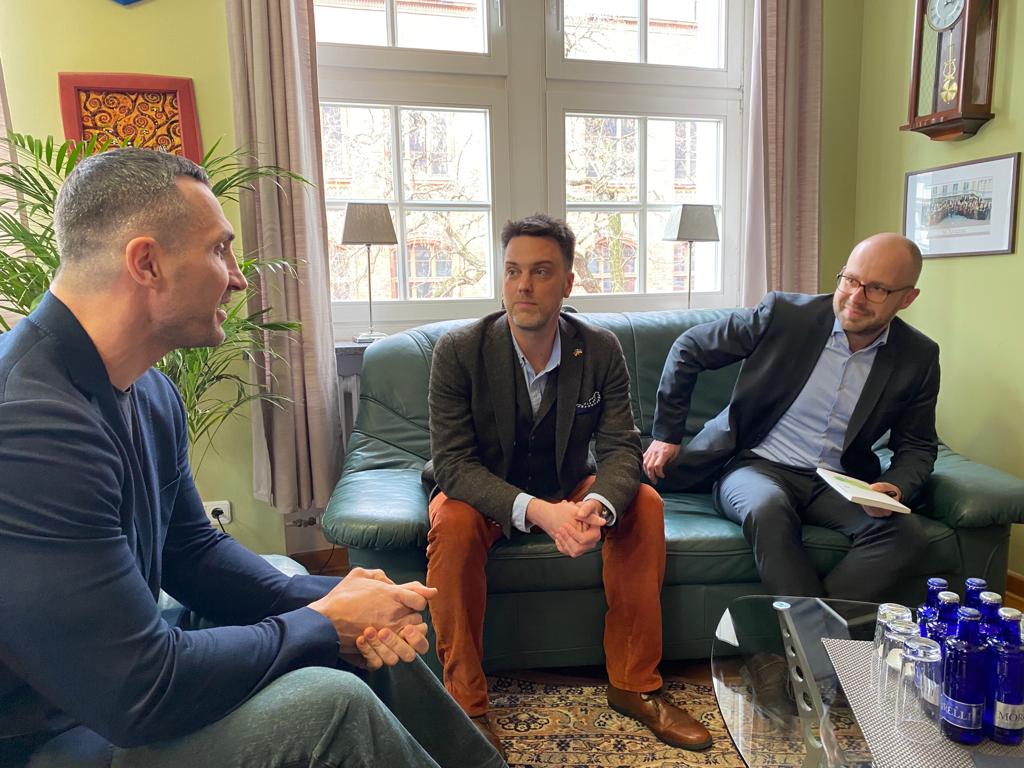 Wladimir Klitschko, the brother of the Kyiv mayor visited Berlin as a member of Ukraine's delegation to help insist on enhancing the political, economic support as well humanitarian and military assistance the international partners provide to Ukraine now.
In Berlin, he met with Chancellor of Austria Karl Nehammer, Chancellor of Germany Olaf Scholz, Germany's Minister for Economic Affairs Robert Habeck, Foreign Minister Annalena Baerbock, Minister for Special Affairs and Head of the Chancellery Wolfgang Schmidt, Finance Minister Christian Lindner and leaders of political parties that are in the governing coalition.
"During all my meetings I continue to emphasise the necessity to keep helping Ukraine that fights for its existence and freedom. We highly appreciate the support our partners provide but still, we urgently need much stronger economic support and military and humanitarian assistance in the war the Russian army has brought to our land," said Wladimir Klitschko.
At all his meetings with European politicians, Wladimir told and showed videos about what the Russian army does to the country and civilians now.
Talking with Chancellor of Austria Karl Nehammer Wladimir Klitschko stressed the importance to increase the economic pressure on Russia and end trade relations with the aggressor.
After a series of high-level meetings with other politicians in Berlin, the brother of the Kyiv mayor will return to Kyiv.