< BACK
Kyiv mayor Vitali Klitschko briefs on the current situation in Kyiv
21.03.2022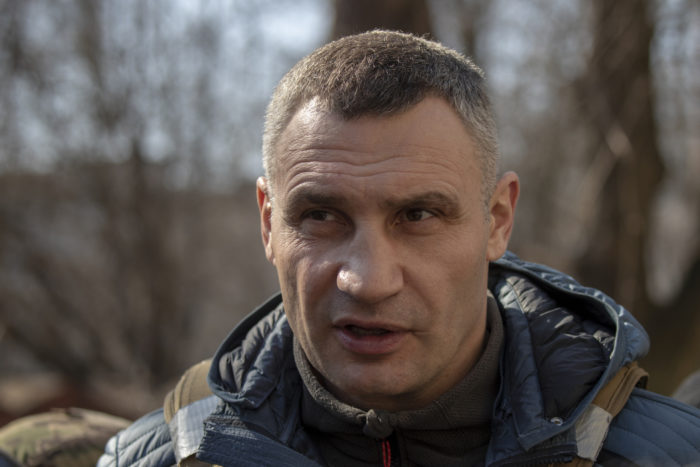 The Kyiv mayor Vitali Klitschko continues to provide information on the situation in Kyiv.
Klitschko: Dear friends, dear Kyivans!
The enemy's airstrikes continue in Kyiv. A massive fire broke out at a shopping mall in the Podil district due to shelling. Due to the air attack, eight people were killed, two schools, two kindergartens and six residential buildings were damaged. Three apartment buildings are destroyed and unfіt to lіvе іn. Firefighters have been working until the morning to combat the raging fire.
The haze in Kyiv was caused by the fire after the airstrikes. Please keep your windows closed and wear an FFP2 medical respirator outdoors.
I call on Kyivans to refrain from taking photos and making videos of checkpoints, key infrastructure and military movements. The enemy can use them to adjust their attacks.
Please pay attention that the restriction on public movement will be tightened again, starting at 8 p.m. today until 7 a.m. March 23. The movement of individuals will remain strictly prohibited. Pharmacies, groceries, petrol stations will not operate. I request everyone to get prepared to shelter at home or in a place of refuge.
We trust our Armed Forces! We will withstand! Glory to Ukraine!