< BACK
Klitschko checked the reconstruction of the house in Obolon, damaged by the Russian rocket
12.07.2022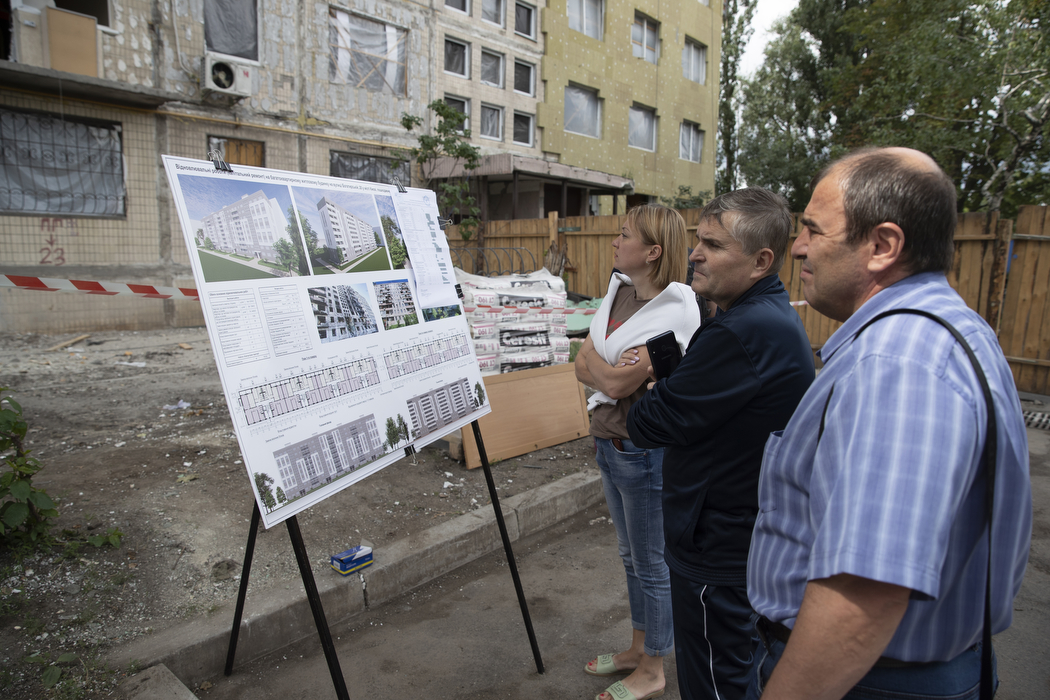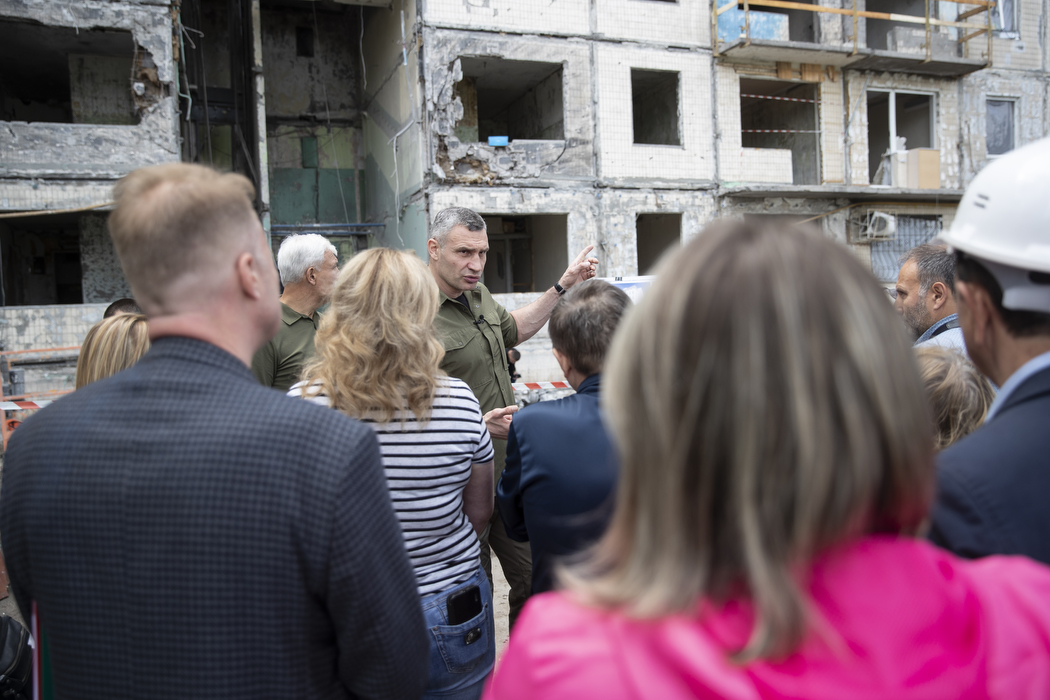 Mayor of Kyiv Vitali Klitschko inspected the reconstruction of a damaged house in Obolon on Bogatyrska Street, 20. On the morning of March 14, as a result of rocket fire, the house was significantly damaged and one person died. Today, the construction workers, disassembling the rubble in the elevator shaft of one of the entrances, found a fragment of a Russian rocket.
"In June, we began the restoration of 11 residential buildings, which had suffered the greatest destruction as a result of rocket attacks by Russian barbarians. We have recently checked the work progress on Chornobylska Street. Today we're inspecting it here, on Bogatyrska Street. The city also began restoration work in buildings on Krushelnytska Street, Havrylyshyn Street, Irpinska, on Svoboda and Lobanovsky streets," Klitschko said.
In general, more than 640 infrastructure facilities and residential buildings were damaged in the capital. They suffered damage of varying degrees.
The capital allocated almost 600 million hryvnias from the reserve fund of the city budget for the reconstruction of 360 objects. Another 200 million hryvnias were allocated by the government.
The city plans to complete work on priority facilities before the beginning of the heating season.
"Today we are checking how the work is progressing on the damaged multi-apartment 9-story residential building at 20 Bogatyrska Street. There are 144 apartments in the building, and 100 apartments are damaged. That is, 70% of the housing stock. As a result of the rocket attack, there had been destroyed two wall panels of the staircase cells, an elevator shaft, partially destroyed stairs and landings, partitions, the windows had been broken. The specialists who carried out the examination determined that the building is suitable for reconstruction. So today the city is working to have the residents returned to their homes before the start of the heating season. We have already started the insulation of the facade, replacement of broken windows. So after the reconstruction, this 9-floors building will comply with all modern energy-efficient standards», – noted Vitali Klitschko.
In addition, construction reinforcements are being installed at the facility, and construction debris is being removed. Workers are dismantling destroyed reinforced concrete structures, cleaning the surfaces of the walls from soot.